Everyone in my family for generations has either been a farmer or someone in the field of health, so plants and healing came together for me at an early age. I spent my childhood dealing with asthma and a variety of other illnesses. My body and spirit suffered from being constantly ill and overmedicated. As a result of this, I have devoted my time to learning about different ways to heal naturally.
I learned about the power of plants both in my diet and on my body. I have made every effort internally and externally to stop using chemicals, preservatives and synthetics that are damaging and inhibit my body and skin's ability to heal. After teaching kindergarten in New York City for many years, I moved to Block Island, Rhode Island, a tiny island off the coast of New England. Here, my love of plants and passion for healing solidified into my company, Island Mist. I always ask, "what plants can I use to make this product as helpful and beneficial as possible?" I spend a good deal of time walking the island; discovering and collecting plants for Island Mist. I have started a small herb farm to grow what I use in the product lines. This translates into helping others connect with and appreciate all that the plants have to offer, I have formulated each recipe for a specific need. All my products are made in small batches here on Block Island with intention and love.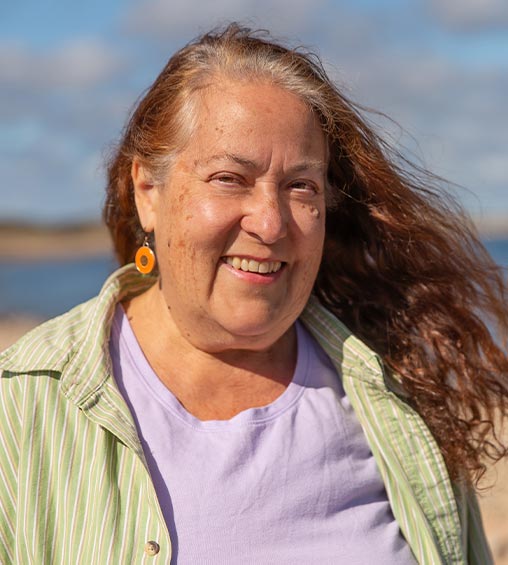 Our Core Values
Now, as a company owner, Johanna sees her self-care journey happening right alongside her customers. She always encourages them to ask questions so they feel they are taking control of their health in a mindful way.