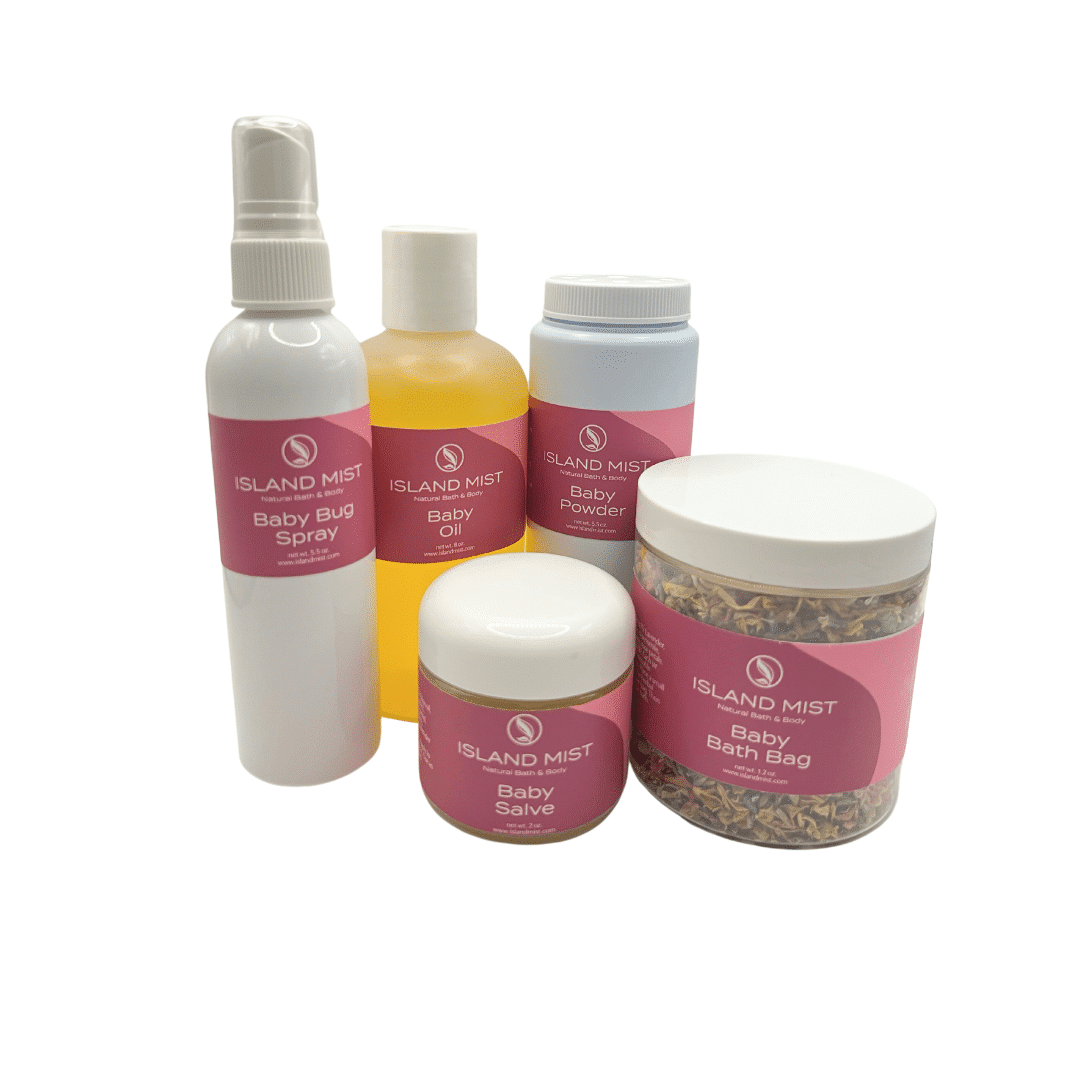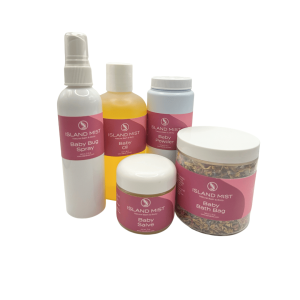 Baby Products Bundle
The bundle includes full sizes of our Baby Oil, Baby Powder, Baby Bath Bags, Baby Salve, and Baby Bug Spray.
Description
Our Line of Baby products is the perfect all-natural way to spoil the most delicate of skin the natural way. This bundle includes full sizes of each of the baby products. From healing diaper rash with baby salve to soothing bath times with our baby bath bags, this bundle includes everything you or someone you love might need to spoil their little ones.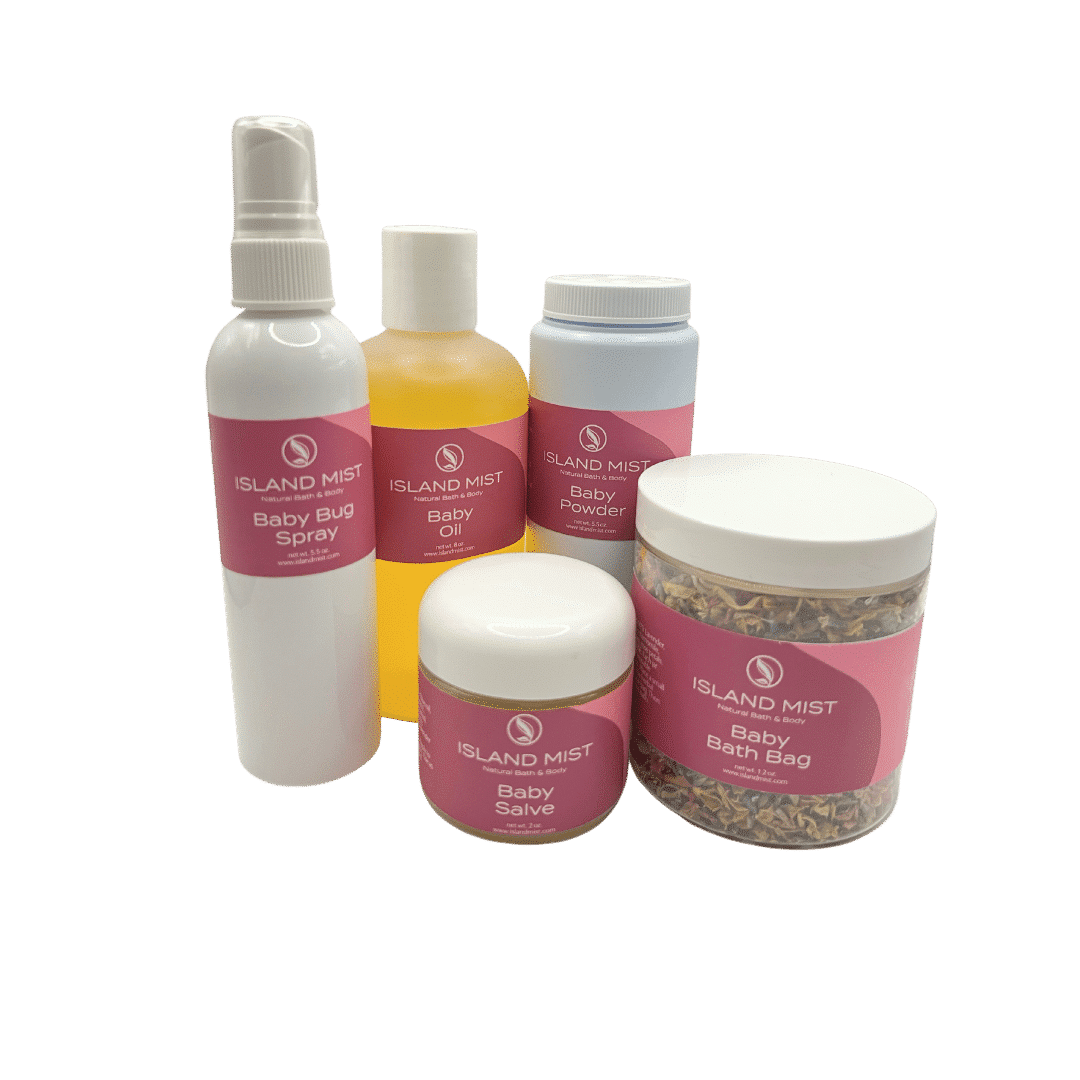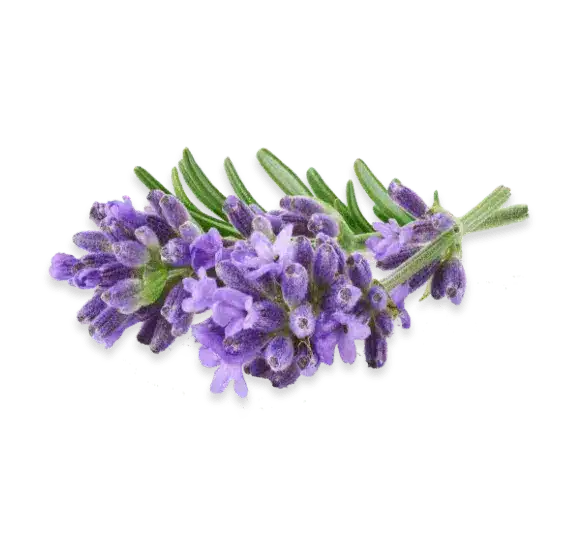 How to use
Please see each product page or product label for how to use instructions specific to each product.
Ingredients
Ingredients vary per product. The full ingredient list is on each product page and the labels themselves. You can also learn more about the ingredients in these specific products on our learn page.
[Caution]
For external use only
Avoid direct contact with eyes; if contact occurs, rinse thoroughly with water.
Discontinue use if irritation occurs.
Keep out of reach of children.
Contact Us
Your comments are very important to us. Write the information you would like to share with us, we will respond as soon as possible.

Office Address
P.O. Box 448 Block Island, RI 02807
(401) 864-5563
Sign up to receive exclusive offers
For more information, please see our Privacy Policy.